< QUITTE LE POUVOIR AU GALERIE CASTRUM PEREGRINI, Amsterdam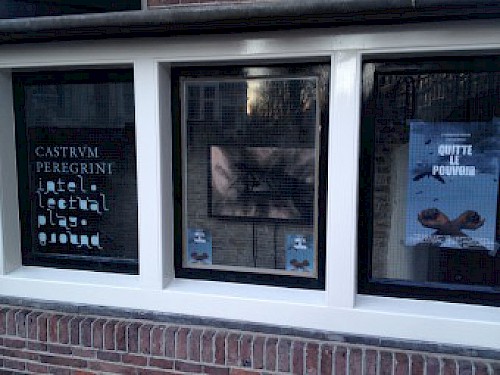 SNEAK PREVIEW especially for all the crowdfunders of the film, for our sponsors Webster University and AFK.
The exhibition of the more than 1000 drawings made for the film, could be chosen hand handpicked directly by the crowdfunders from the wall.
Cheikh Diarra, member of the Senegalese rap activist movement Y'en a marre (Fed Up) was present as well.
Go to the site of Castrum Peregrini.